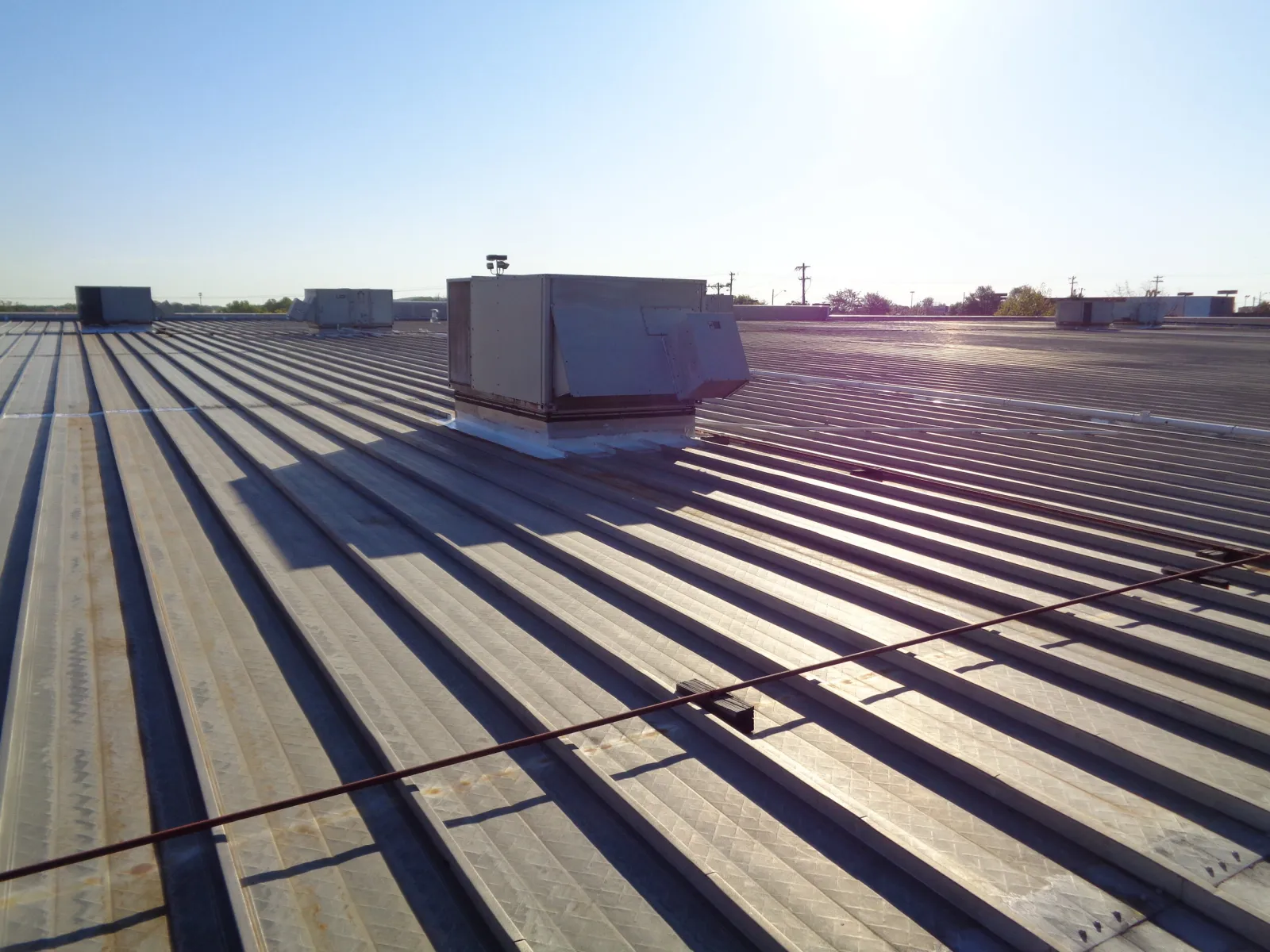 Every season presents different factors that add to the wear and tear of a commercial roof; however, summer is the worst contributor to roof damage, specifically due to the extreme climates in Georgia. The perfect combination of long days of intense sunshine, high humidity, and heat compromises the roof membrane over time. In addition, Georgia summers bring violent rain and thunderstorms that can damage the roofing system or result in leaks.
Your commercial roof will naturally expand during the heat of the day and contract once the sun sets; this process gradually weakens the roofing system. Building owners and Property Managers can keep their commercial roofs in prime condition, reduce the amount of damaged caused to the roof by the heat of summer, and save money on future repairs by following these steps:

SCHEDULE REGULAR ROOF INSPECTIONS

Your roof's primary defense against harsh summer conditions is regular roof inspections. Consistent roof inspections help identify regular wear and tear, and trouble spots that need to be addressed. Postponing routine inspections can be extremely costly. Your roof inspector will look for the following concerns:
Thermal Shock
Sun Damage

Moisture Retention

Popped Seams

Loose Screws

PERFORM TIMELY REPAIRS

Prompt repairs to your commercial roof can protect your investment and save money in the long run. Here are a few signs that indicate your roof may need repairs:

Water stains on the ceilings or walls
Cracks, blisters, or punctures in the membrane

Cracked walls or masonry

Gaps in caulking around

PLAN FOR PROACTIVE PREVENTATIVE MAINTENANCE

Your roof is your building's first line of defense against rain, strong winds, and other extreme weather conditions. Proactive maintenance extends the life of your roofing system and maximizes your investment.

Ensure your roof is ready to endure the summer weather by scheduling an inspection with an experienced commercial roofing contractor. All Roof Solutions Commercial, Inc. offers a free, no-obligation roof assessment. As a GAF Master Select Contractor, our team has a proven record of success for installing, replacing, repairing, or maintaining various roof systems. Call us today for a free estimate or to find out how our team can serve your roofing needs!